Attention A T users. To access the menus on this page please perform the following steps. 1. Please switch auto forms mode to off. 2. Hit enter to expand a main menu option (Health, Benefits, etc). 3. To enter and activate the submenu links, hit the down arrow. You will now be able to tab or arrow up or down through the submenu options to access/activate the submenu links.

Veterans Canteen Service (VCS)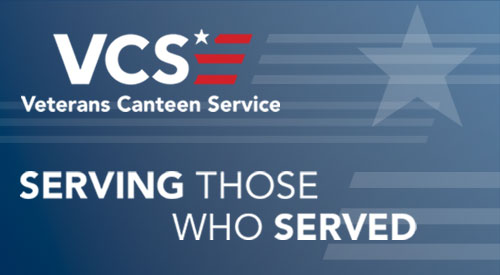 Reimagining VCS
We are reimagining the way VCS delivers the benefit to America's Veterans, their families & caregivers. Look for positive changes in your Canteen!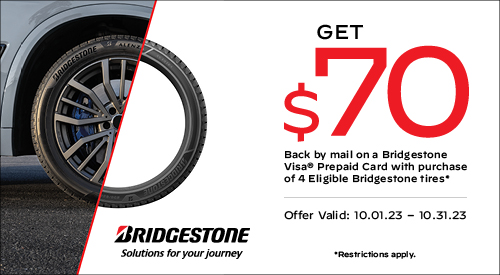 Auto Tire Special Offers
Have fun this summer with deals on new tires!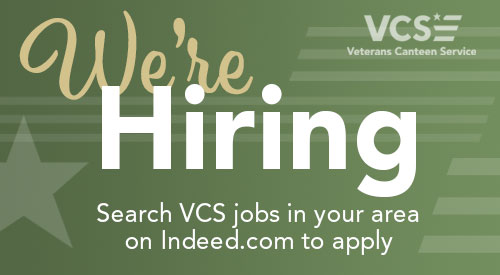 Now Hiring
We are hiring! VCS provides shopping and dining benefits to America's Veterans. Join the VCS team and receive excellent benefits and serve our heroes.

Veterans Canteen Service (VCS)
In 1946, Veterans Canteen Service (VCS) was established by law to provide comfort and well-being to America's Veterans. With our many retail stores, cafés and coffee shops across the country, we serve those who have served our country. Our Canteens are whole health spaces for Veterans to connect, relax, share and care for themselves in an environment that is their benefit. We are proud to Serve America's Veterans and those who provide for their care.
Whole Health
Veterans Canteen Service (VCS) has a singular mission: To provide items and services that contribute to the comfort and well-being of Veterans enrolled in VA Health Care. As part of that mission, VCS is joining VA's Whole Health initiative by increasing focus on fresh, healthy food options in our cafes and retail stores.
Whole Health starts with a simple question: What matters to you? This focus on the individual means Whole Health is unique to each Veteran. This approach to care empowers, equips, and treats Veterans so they can take charge of their health and well-being and live their lives to the fullest.
VCS is focused on a Whole Health culture that will provide better health outcomes and provide comfort and well-being for Veterans and those who provide for their care. In addition to healthier food options, VCS canteens offer spaces for Veterans to relax and recharge their minds; meet family, friends and coworkers for meals; or simply take a break in a comfortable place.
Visit the Whole Health website. It is a great place to
start your Whole Health journey
. Download
the Live Whole Health app
to manage your Whole Health journey, wherever you may be.
Tuskegee Mural
For 100 years, the VA medical center in Tuskegee, Alabama, has provided care to America's Veterans. To mark the centennial, on Feb. 10, Veterans Canteen Service (VCS), unveiled a commemorative mural in the Tuskegee PatriotStore, honoring Tuskegee's unique place in history as the first medical center to specifically treat Black Veterans.
"I'm so proud and excited," said Amir Farooqi, director of the Central Alabama Veterans Health Care System (CAVHCS). "This has been a long time coming, and because of our amazing partners from Veterans Canteen Service, we can honor the legacy of Tuskegee."
Originally founded as an "old soldiers' home" in the National Home for Disabled Volunteer Soldiers system, the Tuskegee Home, as it was originally called, was established to treat Black Veterans returning from World War I.
"The Tuskegee hospital is one of the most historic in the VA system," said Jim Leahy, VCS executive director. "We are honored to dedicate this mural to the memory of all those who made this medical center a success. We hope this mural will inspire visitors to the Tuskegee PatriotStore for the next 100 years."
The mural was designed by VCS Graphic Designer Dan Fruend. Fruend also designed the centennial logo.
"I wanted to create something that would inspire visitors to the Canteen and remind them of the historical significance of this medical center, the community and the servicemen who bore their name." Fruend said. "It has been an honor and a privilege to contribute to the centennial celebration. I hope the Veterans of Tuskegee enjoy the mural for many years to come."
Employees from the medical center, including Director Farooqi and his staff, attended the unveiling and enjoyed refreshments provided by VCS. Dignitaries from the Tuskegee community also attended the ceremony, including Macon County Probate Judge James Cooper, Macon County Chairman Louis Maxwell and members of the Tuskegee city council.
Medical care was too often neglected, or in the case of the segregated South, denied for Black Veterans. The Tuskegee Home helped to rectify that wrong. Tuskegee also became the first Veterans medical center to staff Black doctors and nurses and the first to have a Black administrator, Dr. Joseph Ward. Ward, a surgeon and lieutenant colonel with the all-Black 92nd Division during World War I, assumed the administrator position in 1924.
"I love history, and Black history is American history," Leahy said. "I believe Joseph Henry Ward is looking down upon us right now, because we carry the torch, the candle, the light for many years to come. We have that responsibility."
The site is perhaps most famous for its namesake fighter pilots, the Tuskegee Airmen. Nicknamed the "Red Tails," the airmen earned multiple individual and unit awards and also won the inaugural Air Force "top gun" competition in 1949. The mural honors these heroes, as well.
The Tuskegee Home came under the United States Veterans Administration in 1930 and has remained part of VA since. In 1997, the site became part of the CAVHCS. The Tuskegee medical center turned 100 on Feb. 12. The CAVHCS is planning more events throughout the year.
Diversity Award
James Leahy, executive director of the St. Louis-based Veterans Canteen Service (VCS), was recently named one of three individuals to earn a Veterans Affairs (VA) Secretary's Diversity and Inclusion Excellence Award. This annual award shows the cultivation of an inclusive work environment, an engaged organization that celebrates diversity and the empowerment of all contributors within VCS.
Since Leahy assumed the top leadership position with VCS on March 1, 2021, VCS has made a multitude of cultural changes. During his first year as VCS executive director, Leahy developed a succession planning committee and established a VCS diversity and inclusion advisory council. VCS also introduced a mentorship program, which prepares leaders to take on larger roles within the organization. VCS is amplifying minority and women representation amongst VCS management officials and overseeing major increases in employee survey response rates.
"To this year's awardees, thank you for your devotion to Veterans, for your dedication to advocacy, and for your commitment to Veterans and to your fellow employees," said Denis McDonough, Secretary of the U.S. Department of Veterans Affairs. "When we value one another and the diverse talents and backgrounds of those we work with and those we serve, we demonstrate respect for one another. That's a critical part of achieving excellence as we serve and care for Veterans."
Leahy's award nomination listed his leadership, distinguished performance in cultivating a diverse workforce and an inclusive workplace, and significant achievements as worthy of recognition.
"I am humbled to be recognized for this prestigious award," said Leahy. "There is no more noble honor than serving our nation's Veterans, and I am grateful I can lead this organization. The VCS associates see more Veterans daily than any other program office within VA and they do an amazing job delivering the VCS benefit."
The award's selection criteria are based on an individual's demonstrated efforts in growing a diverse, high-performing workforce that reflects all segments of society and values all aspects of human diversity; cultivating an inclusive work environment and creating an engaged organization; and facilitating outstanding public service. 2023 marked the 10th year of the awards.
"People everywhere deserve to be treated fairly and to feel included," Leahy said. "VCS is a place where we value and uplift each other."
Watch the video.